Why buying artwork is beneficial for a corporation
Nowadays, investing in art is becoming one of the most profitable decisions. Art is more than just decoration. It inspires us, it makes us creative, it makes us see the world in a different way, and it is also a great investment for a corporation. One of the great virtues of art as an investment is that it increasingly fits different investor profiles. Here is what you need to know before embarking on this wonderful world.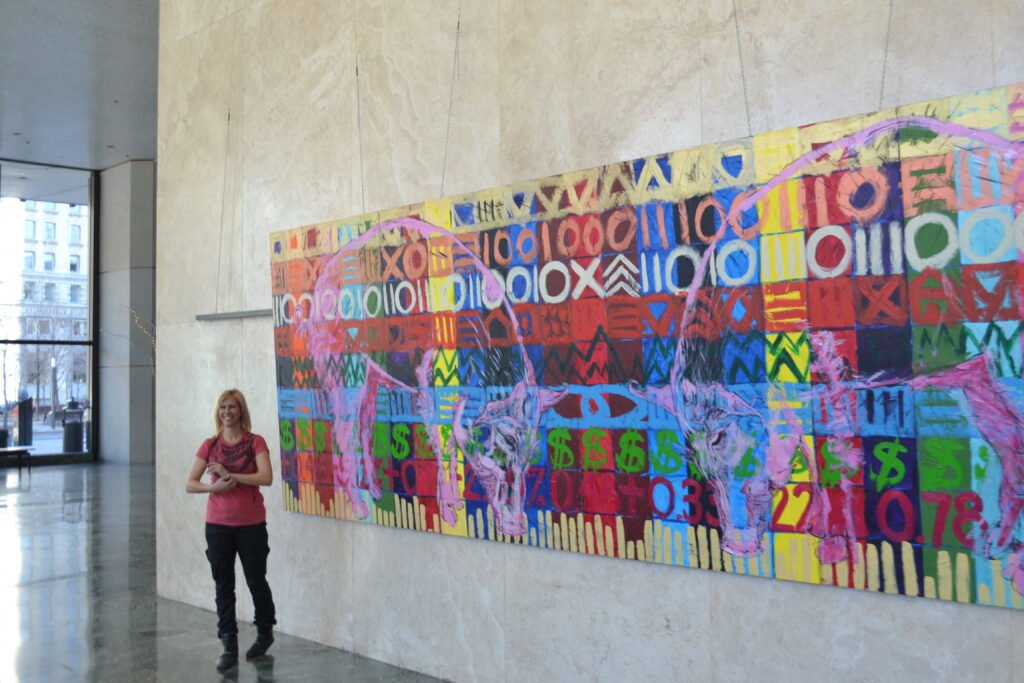 Why invest in art?

The investment objective is easy to delimit. One seeks to put in an amount of money with the hope of obtaining a profit from it. For this reason, one invests only in those things with proven profit success, such as land, houses, and company shares. On the other hand, although investment in art has high profitability, it must be taken into account that it is based on speculation. The art market will be crossed by the appearance of trends or fashions.
Investment in art has been in increasing demand in recent years. Many investors who have bet in the past on this type of asset have collections that, in addition to being an asset that they can enjoy during their lifetime, tend to revalue, increasing their value over time. So, when one acquires a painting, one is acquiring a unique piece that, as time goes by, grows both in value and visual pleasure.
Benefits

Economic revaluation: experts highlight the ability of this type of goods to generate value over time. It becomes a profitable asset in the long term. That is why you never buy work for its current value, but for its value in the future. You don't just have a work of art, you have an asset.
Liquidity: Along with the increase in value is its high liquidity, increasingly greater thanks to new technologies. AmazonArt allows selling works of art since 2013, a channel that eliminates intermediaries. Another example is the investment in art through the stock market, a clearly liquid investment, unlike funds.
Solvent versus other assets: the latest Deloitte Art and Finance Report (2019) reveals that the index of the 100 most profitable artists grew by 8% in the last eight years. In that time, the S&P 500, one of the strongest stock market indexes, advanced 3%.
Support for other investments: A work of art in which we have invested can act, for example, as collateral for a mortgage loan. Other financial assets do not offer this possibility.

Accessibility: We tend to link art investment to high-net-worth individuals. However, it is an increasingly democratized field, where it is possible for a private investor to take the first steps with little effort.

Favorable taxation: From the point of view of taxation, art has advantages in some countries compared to other financial products. This is particularly the case with VAT and inheritance tax.

Currency protection: Foreign exchange does not affect works of art, as they have an intrinsic value regardless of the currency of each country.
Supports artists' careers
Ways to invest in art
Buying company shares
Art investment funds
Crowdfunding or art crowdequity
Purchase of NFT
Purchase of physical artworks
Investing in art with little money

Investing in art is now fashionable, and affordable for everyone. Thanks to the growth of the online market driven by the Covid-19 pandemic, investing in art has become more accessible to people around the world.

According to the Art Market Research All-Art Index, global sales of art and antiques reached $57 million in 2020, with leading countries such as the United States, the United Kingdom, and China. What has grown the most is the market for online sales and art fairs, which make works more affordable. For example, the Affordable Art Fair, which started in 1999 in Battersea Park, London, now organizes fairs in 10 cities around the world.

As for online art galleries, one of the most popular is Artfinder, founded by Jonas Almgren in 2013, which has artists from 108 countries and clients everywhere, which speaks of exponential growth. Another gallery that has gained more relevance is Rise Art. The gallery started in 2011 and its business model is exclusively online sales, with prices ranging from $260 dollars to $39 thousand dollars. The portal also offers the possibility of renting works of art and living with them before buying them.

Some of the online art galleries charge a 30% commission for each sale, and offer free returns, knowing that it is difficult to buy something so visual online. Thanks to this new business model, an artist can sell up to 50 paintings, that is, up to three times more than what can be sold in a traditional physical gallery.

The boom in art fairs and online galleries means that new artists can now reach art collectors (or, rather, investors) almost anywhere in the world.

Taxes in Canada and the United States

Buying art is not tax-free. Taxpayers who buy or rent works of art from Canada or the United States, for whatever reason, can claim a tax deduction over a period of several years. To do so, the purchase must meet each country's criteria, as the purchase of artwork is considered a depreciation expense for corporations or individuals operating businesses.
If so, the buyer can recover the taxes paid at the time of purchase of the artwork by claiming input tax credits. For this reason, as an investor, you should be aware, and advised by your accountant, of the requirements of the artist's country of origin.
Ready to embark on a new road?
Thanks