7 Amazing Contemporary Wall Art Ideas to Spruce Up Your Space
Contemporary wall art is a stunning way to add vibrancy and life to any room or space. It's a form of art that has a modern, yet timeless aesthetic, creating a stunning effect that will leave you in awe. Whether it's a handpainted abstract landscape painting or a vibrant portrait, contemporary wall art has the potential to bring beauty and meaning into any space. In this blog post, we'll explore the various forms of contemporary wall art and discuss how to incorporate them into your home.
1) Hand-Painted Originals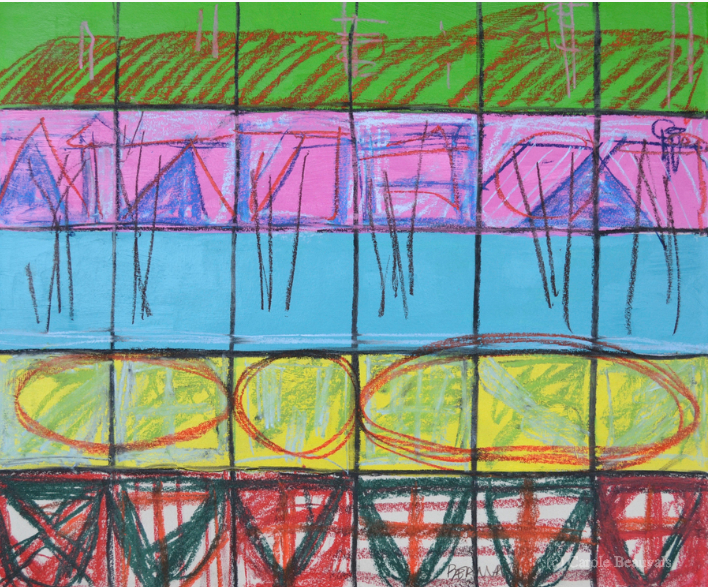 In hand-painted contemporary art, there are no rules or guidelines – instead, the artist has complete freedom to create something special and meaningful. This type of art often features vibrant colors and bold patterns, creating a powerful and captivating effect. It can also be tailored to any room or décor, making it a great way to customize the look of your home.
If you're looking for a unique and eye-catching piece of art for your walls, hand-painted contemporary art may be a perfect choice. With its stunning visuals and heartfelt expression, this type of art is sure to bring a new level of beauty and inspiration to any home.
2) Geometric Prints
If you're looking for modern contemporary art to add a unique flair to your home, geometric prints are an excellent choice. Geometric prints come in all shapes and sizes, from small minimalist designs to bold abstract patterns. These pieces of contemporary wall art can bring a unique sense of balance and style to any living room, bedroom, or office space. Whether you're a fan of neutral colors or bright, vibrant hues, there's a geometric print out there that will perfectly complement your decor.
A well-crafted geometric print can elevate a dull corner of your living room or create an eye-catching centerpiece in your office. You can even find statement pieces such as 3D wall art that stand out even more. To make sure your print fits the rest of your décor, you can choose from a variety of frame materials including wood, metal, and canvas.
3) Floral Prints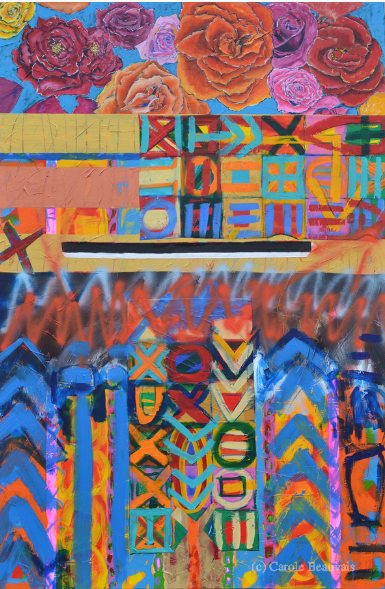 When it comes to modern contemporary art, floral prints are a timeless choice for any living space. From small prints for a touch of subtle decor to large, eye-catching pieces, contemporary art featuring florals is an easy way to spruce up any living room. Whether you're looking for abstract or realistic depictions of flowers, there's something for everyone in the wide array of contemporary art for sale.
Contemporary artists have been inspired by floral motifs since the 19th century, and the trend has continued ever since. Many popular modern contemporary art pieces focus on bold colors and stunning line work to depict beautiful blooms. These designs make for interesting pieces that really stand out and bring life to a room.
4) Abstract Prints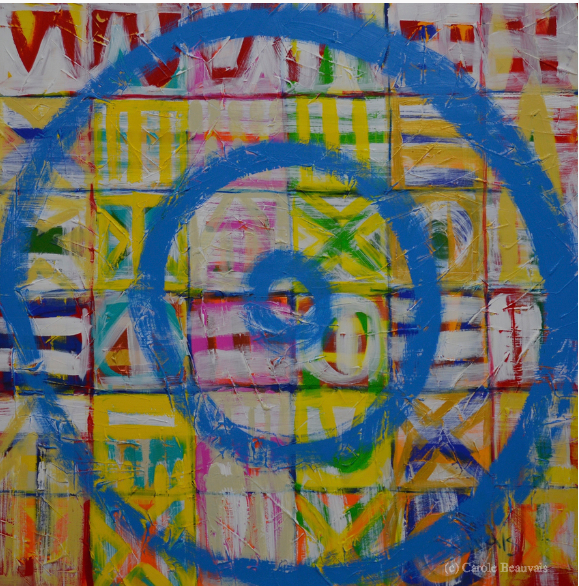 Abstract prints are a great way to add a modern, contemporary art element to any space. Whether you're looking to add a splash of color to your living room or an interesting focal point to your bedroom, contemporary abstract art can easily bring your walls to life.
Contemporary abstract art is highly versatile and can range from bold, geometric shapes to subtle, organic designs. By incorporating modern abstract prints into your home decor, you can create an atmosphere that reflects your unique style and taste. Whether you're looking for an eye-catching conversation starter or simply trying to find the perfect piece to tie a room together, contemporary abstract art has something to offer everyone.
5) Acrylic Paintings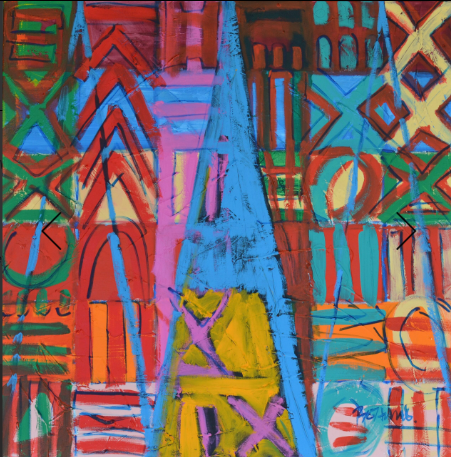 Acrylic paintings are the perfect way to bring your walls to life. Not only do they add beauty and style to any living space, but they also come in a variety of sizes and colors so you can find just the right piece to fit your décor. With contemporary wall art for living room spaces, acrylic paintings can bring a vibrant and interesting element to any room.
Acrylic paintings are a great way to add some modern, contemporary art to your home while making a statement. Whether you're looking for something bold and vibrant or subtle and calming, there's sure to be something that fits your taste and budget. So go ahead, and spruce up your living space with some unique and beautiful contemporary art!
6) Landscape Paintings
If you're looking for modern contemporary art to decorate your walls, consider landscape paintings. Landscape paintings can bring the beauty of nature into your living space and create a serene atmosphere. Whether you prefer realistic portrayals of the natural world or abstract takes on the landscape, there's something for everyone. And with so many contemporary art artists specializing in landscape painting, you're sure to find a style that speaks to you.
Take a look at some of the contemporary art for sale online to get ideas. Look for pieces that capture the beauty of the outdoors or that make use of bold colors and textures to depict the landscape. If you're decorating a living room, choose a large wall art piece that serves as a centerpiece. Or if you have a smaller space, opt for a series of smaller pieces to create a gallery wall.
7) Portraits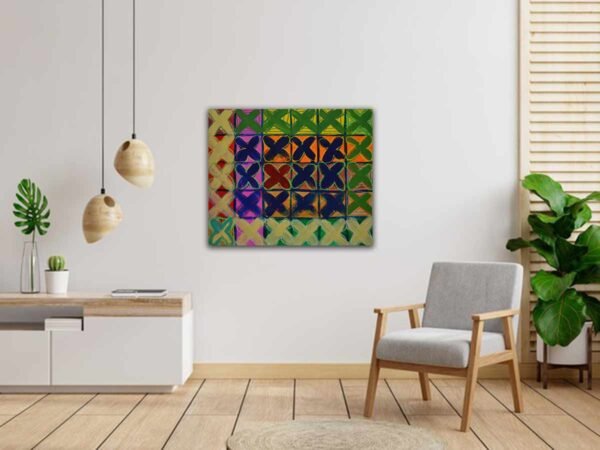 If you're looking to add a touch of modern contemporary art to your living room, portraits are an excellent way to do so. Whether you opt for abstract interpretations or realistic renditions, portrait wall art can be a great addition to any living space. Contemporary art artists have come up with a wide variety of portrait pieces that will add visual interest and spark conversation.
From classic black-and-white photographs to vivid modernist paintings, there are plenty of options available when it comes to contemporary wall art for living room spaces. You can even choose from a range of sizes and framing options to find the perfect piece to fit your decor.
Portrait wall art can instantly add style and sophistication to your living room. With the variety of contemporary art available, there's something out there for everyone.
Final Words
Finding the perfect piece of wall art can help you instantly transform any room in your home. It can add a unique touch to your living space and truly reflect your personal style.
When selecting contemporary wall art for your living room, you'll want to look for pieces that fit with the overall feel of your home. Whether you are looking for abstract artwork, bold photography, or something whimsical, there are plenty of options when it comes to contemporary art artists and their creations. There is an abundance of contemporary art for sale online, so take the time to explore what's available and find something that speaks to you.
Read More:
Why buying artwork is beneficial for a corporation
How artwork affected hospitals and their patients